Illustration for The Washington Post Sunday Style cover.
Poster for a performance by the band Eternal Summers in Charlottesville, Virginia
T-shirt design for a Creative Writing MFA program
Illustrations for a collection of plates that encourage eaters to play with their food.
Cover illustration for a young adult novel.
A series of bags from Italian brand Lazarri that reimagined JGO's hand brooches as purse clasps.
Wedding save-the-dates with a family portrait illustration and hand lettering.
Poster design — proceeds from sale to benefit Planned Parenthood & promote women's health. Available here.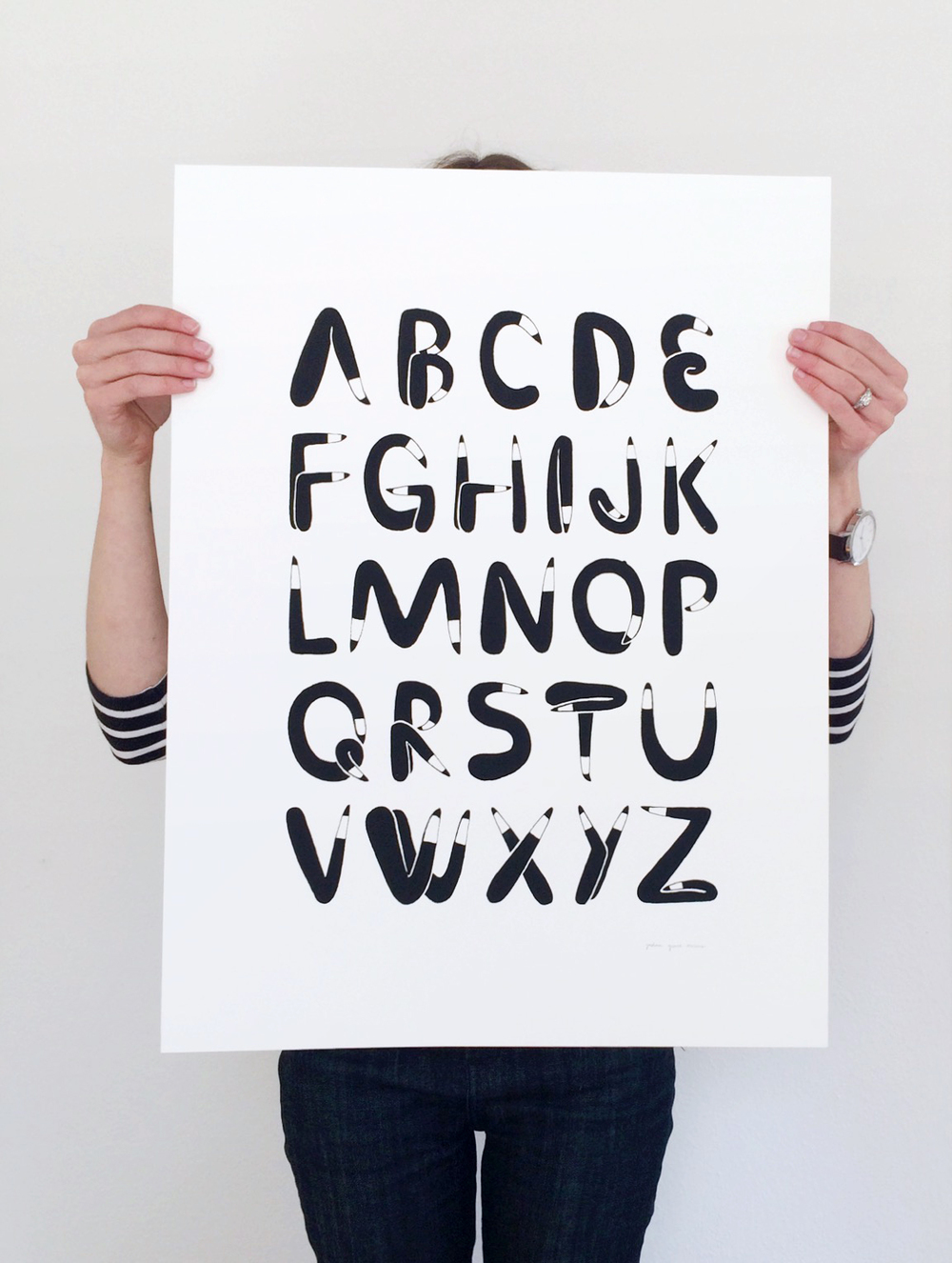 Leggy alphabet screenprint. Available here.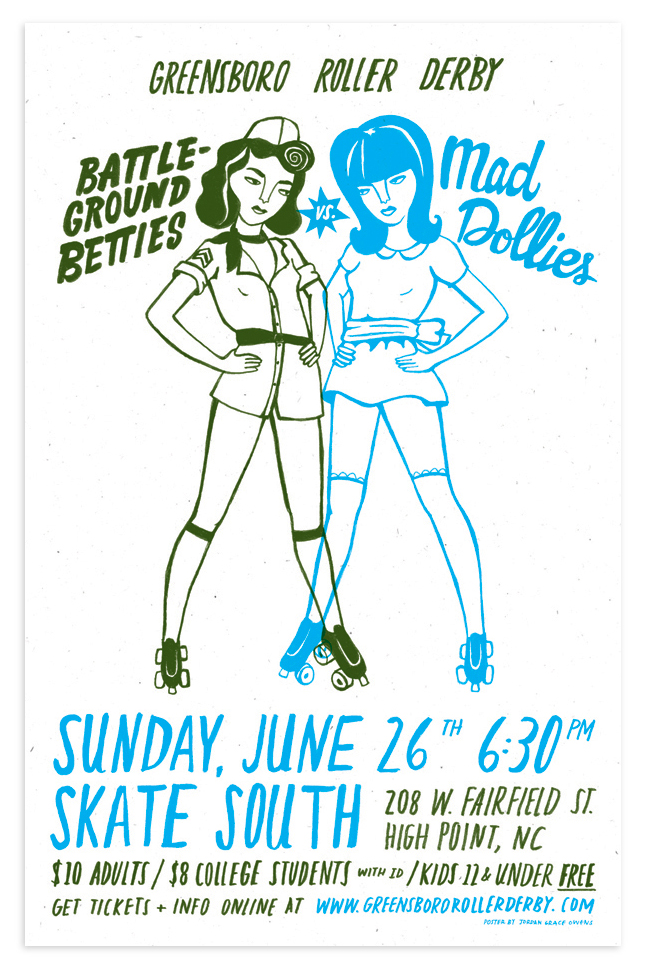 Poster illustration and hand-lettering for the Greensboro Roller Derby.
T-shirt design for a summer camp program that "empowers girls through music education."
Paper doll illustrations animated for the title sequence of the ABC television show Suburgatory; 2013.
Tote bag design for a record shop in Charlottesville, VA.
Poster illustration for a show in Greensboro, North Carolina.