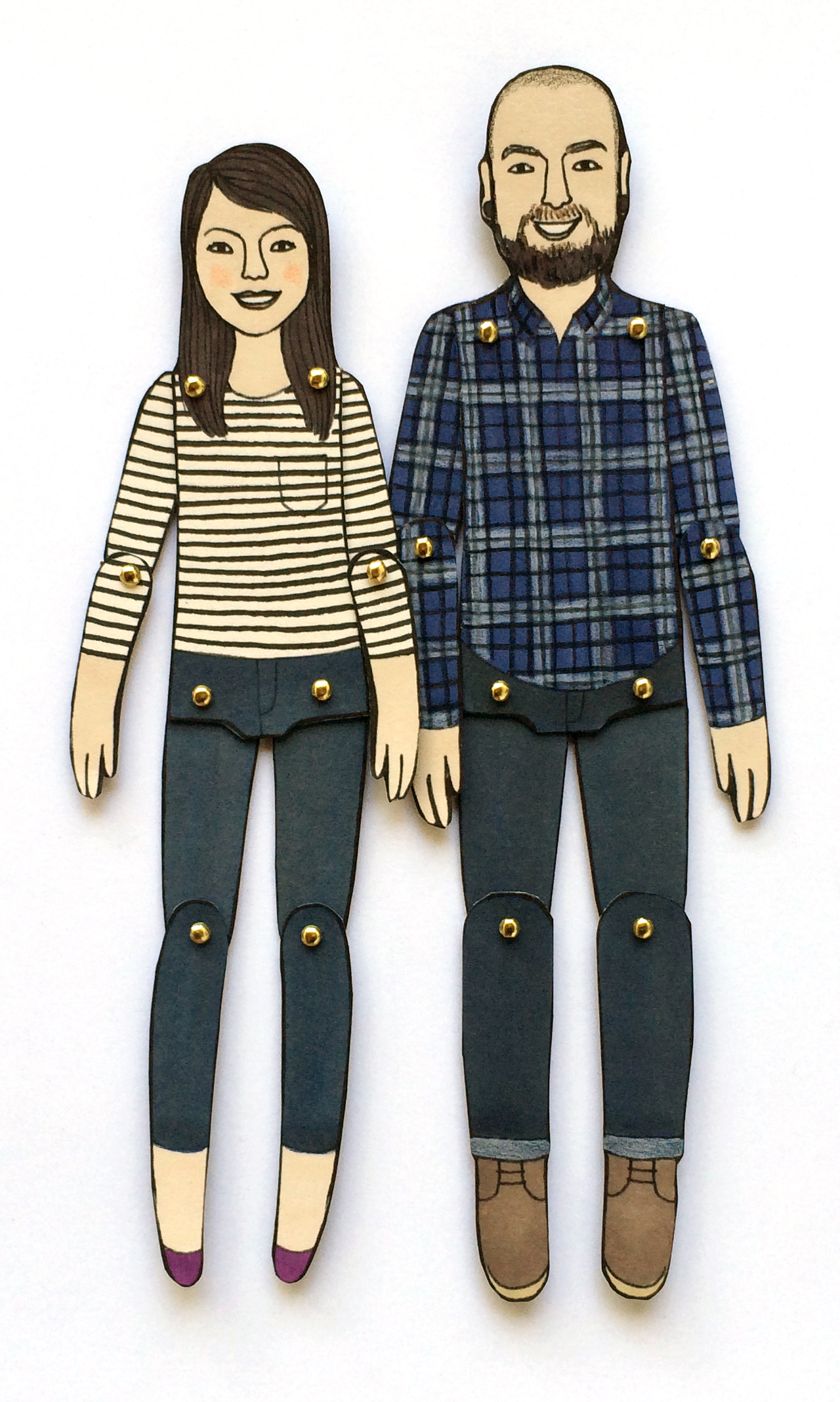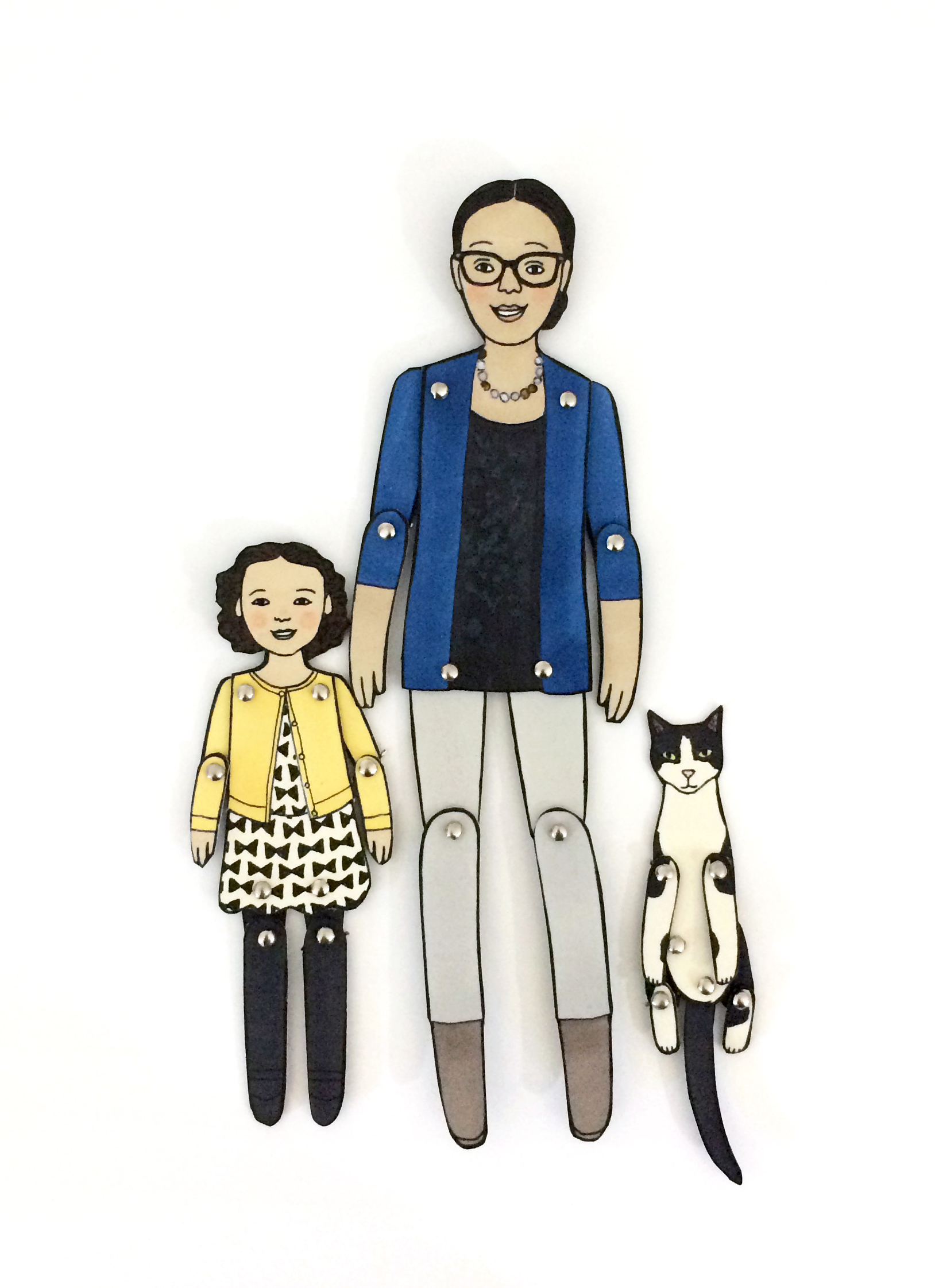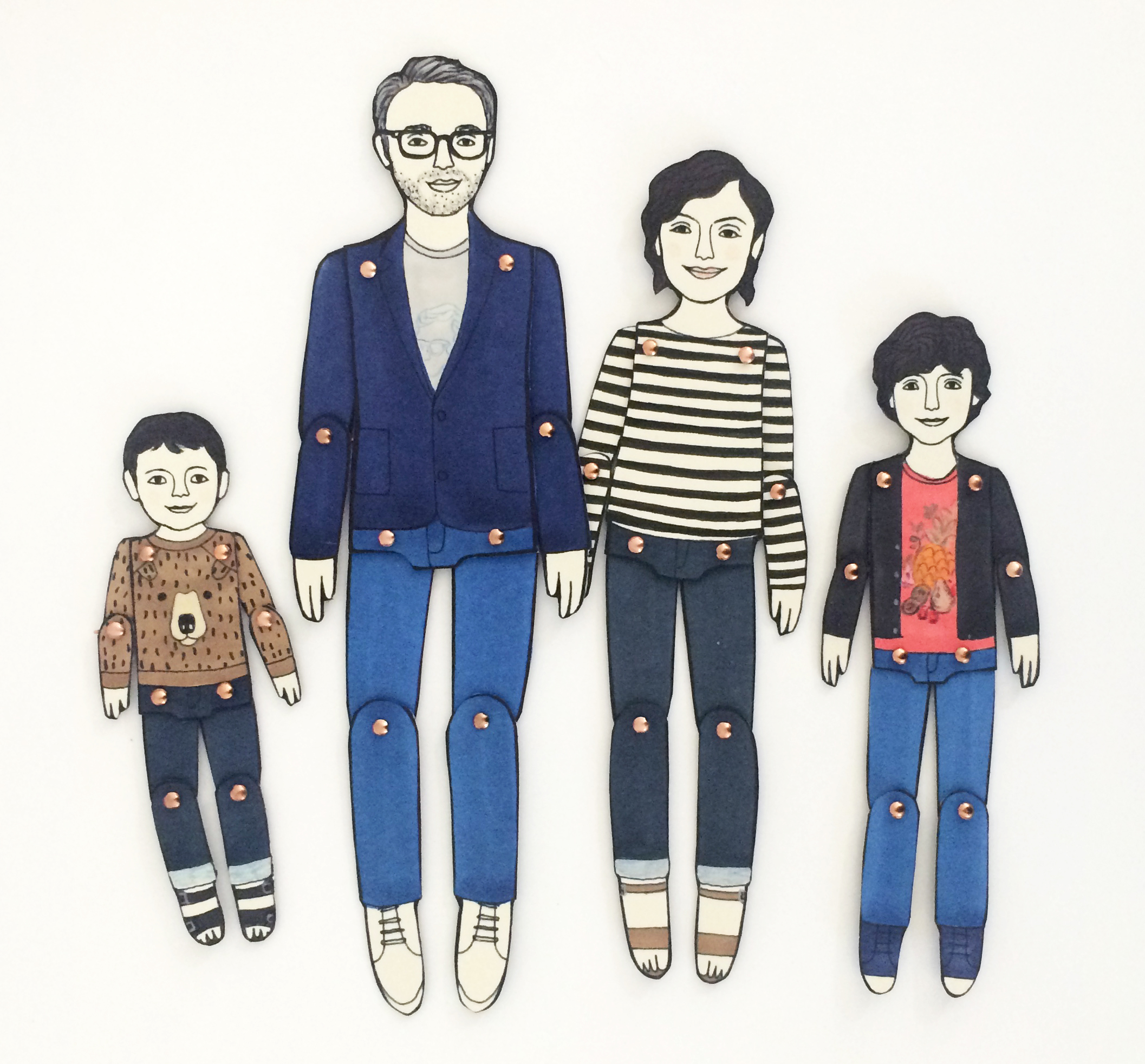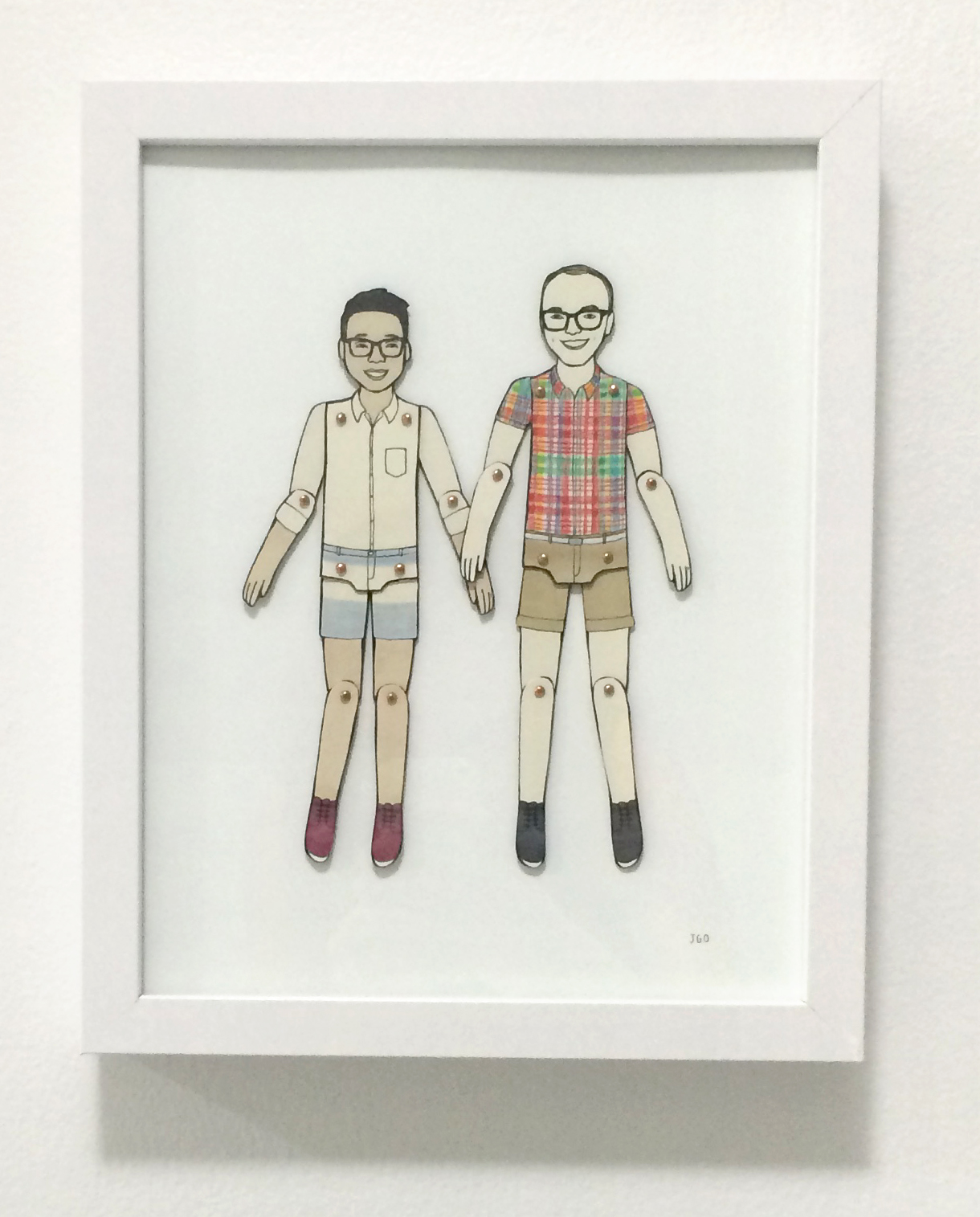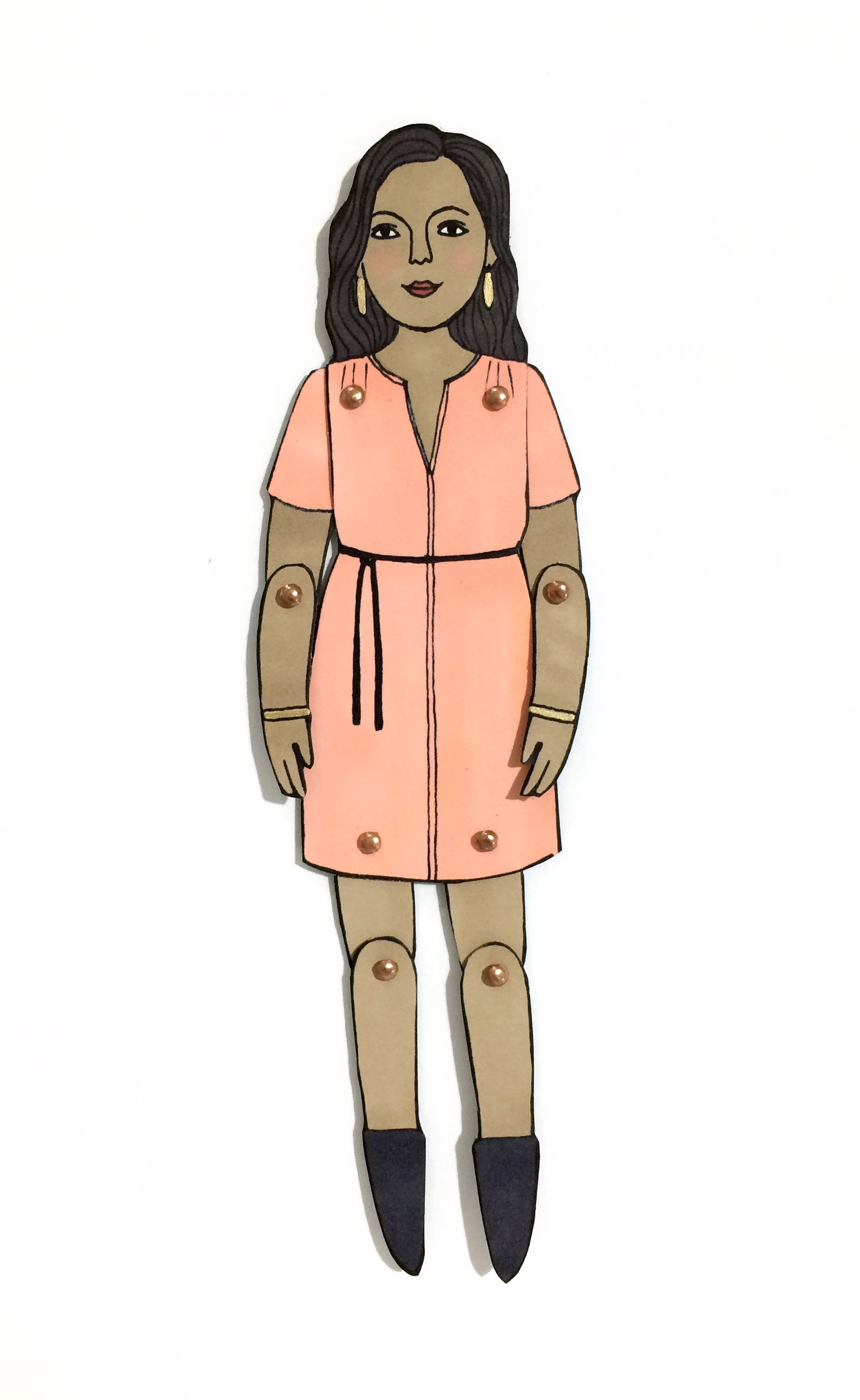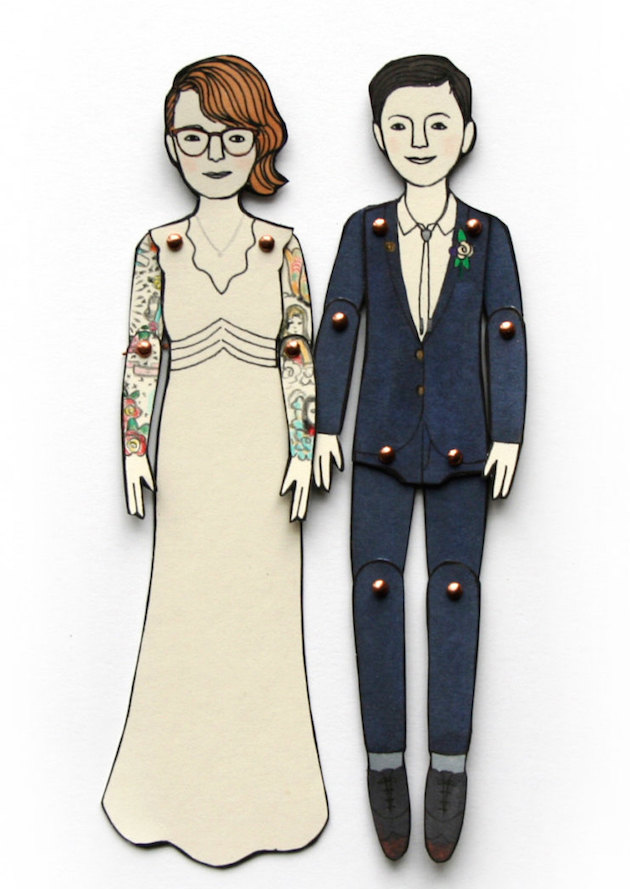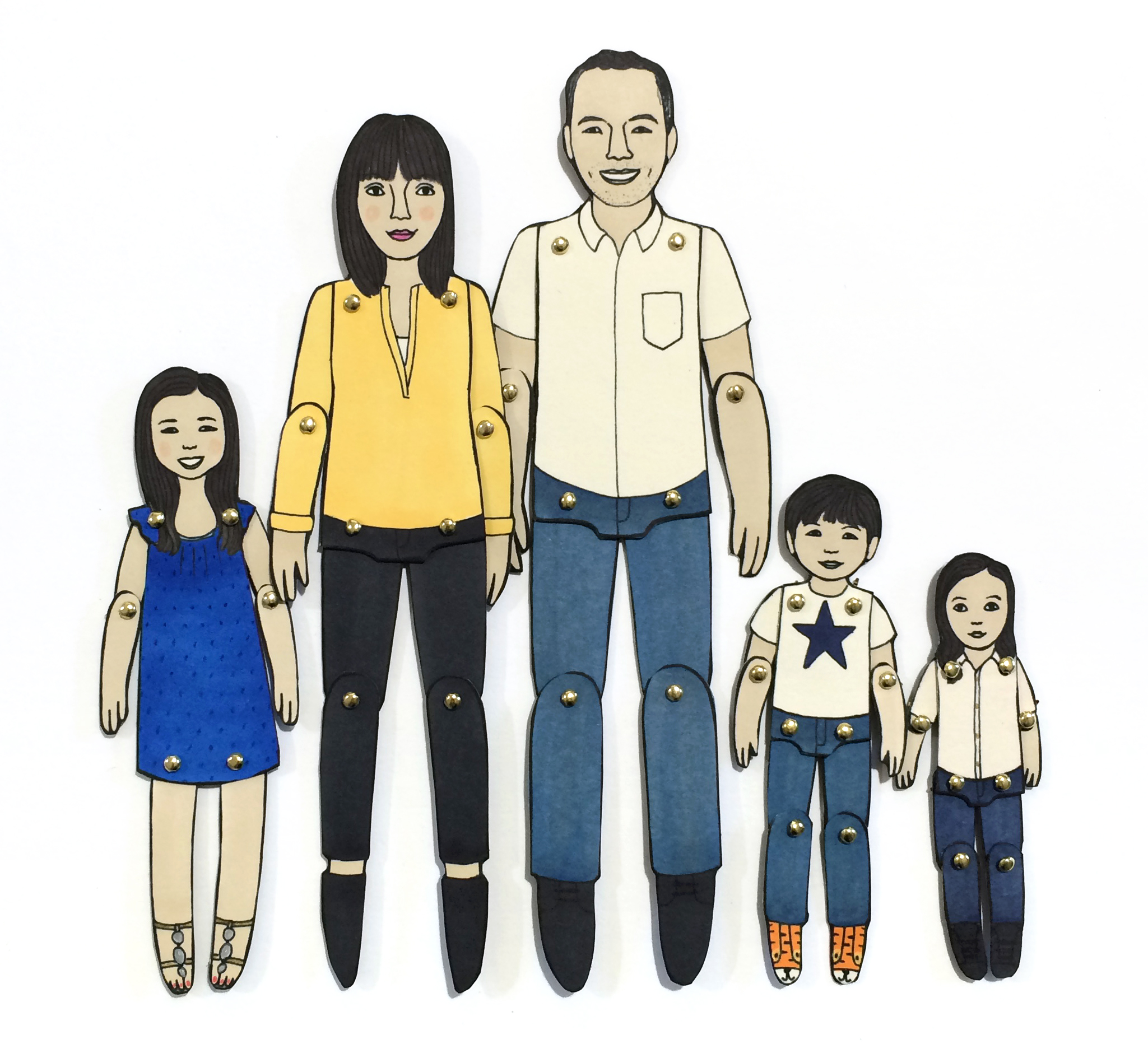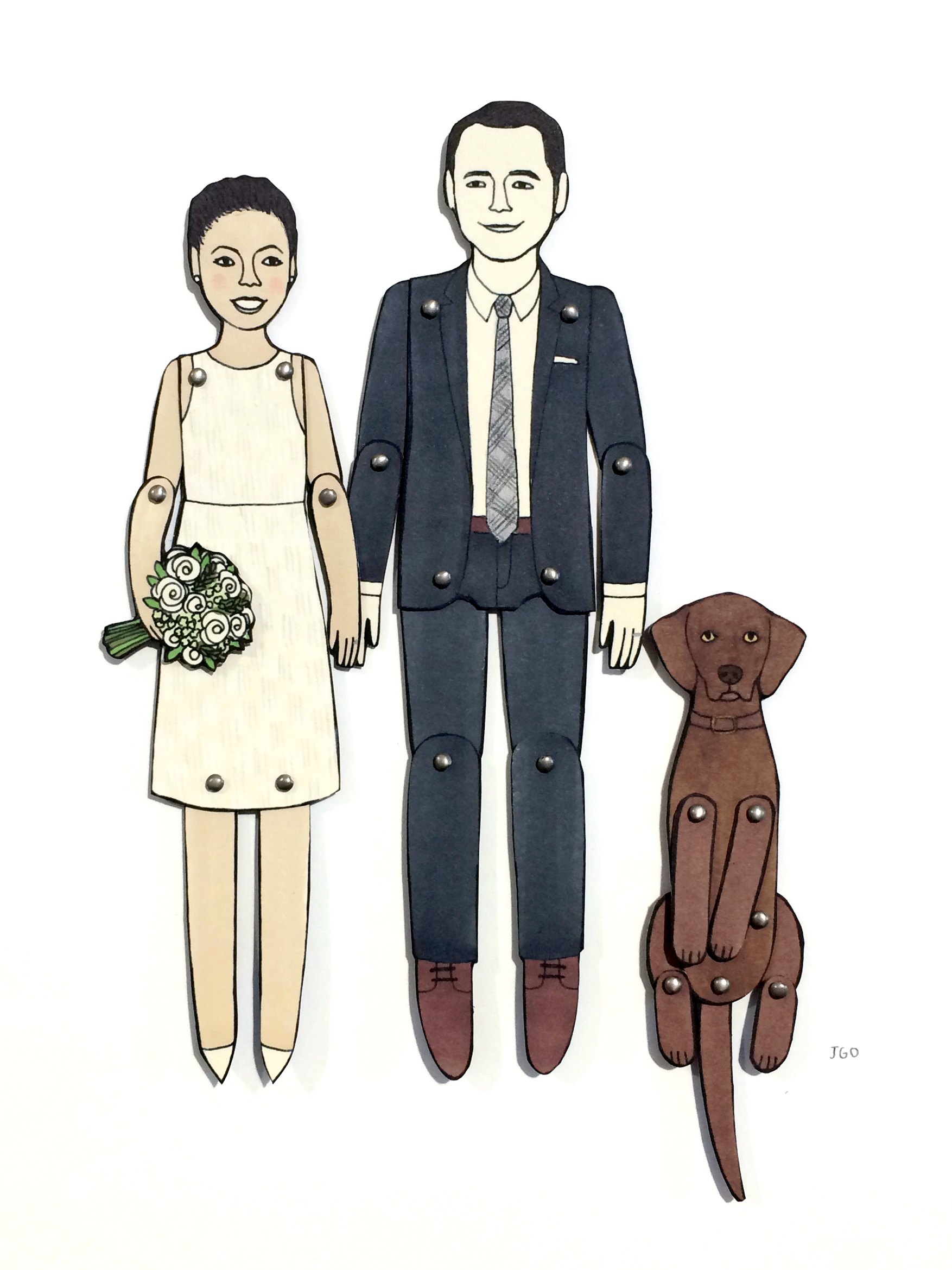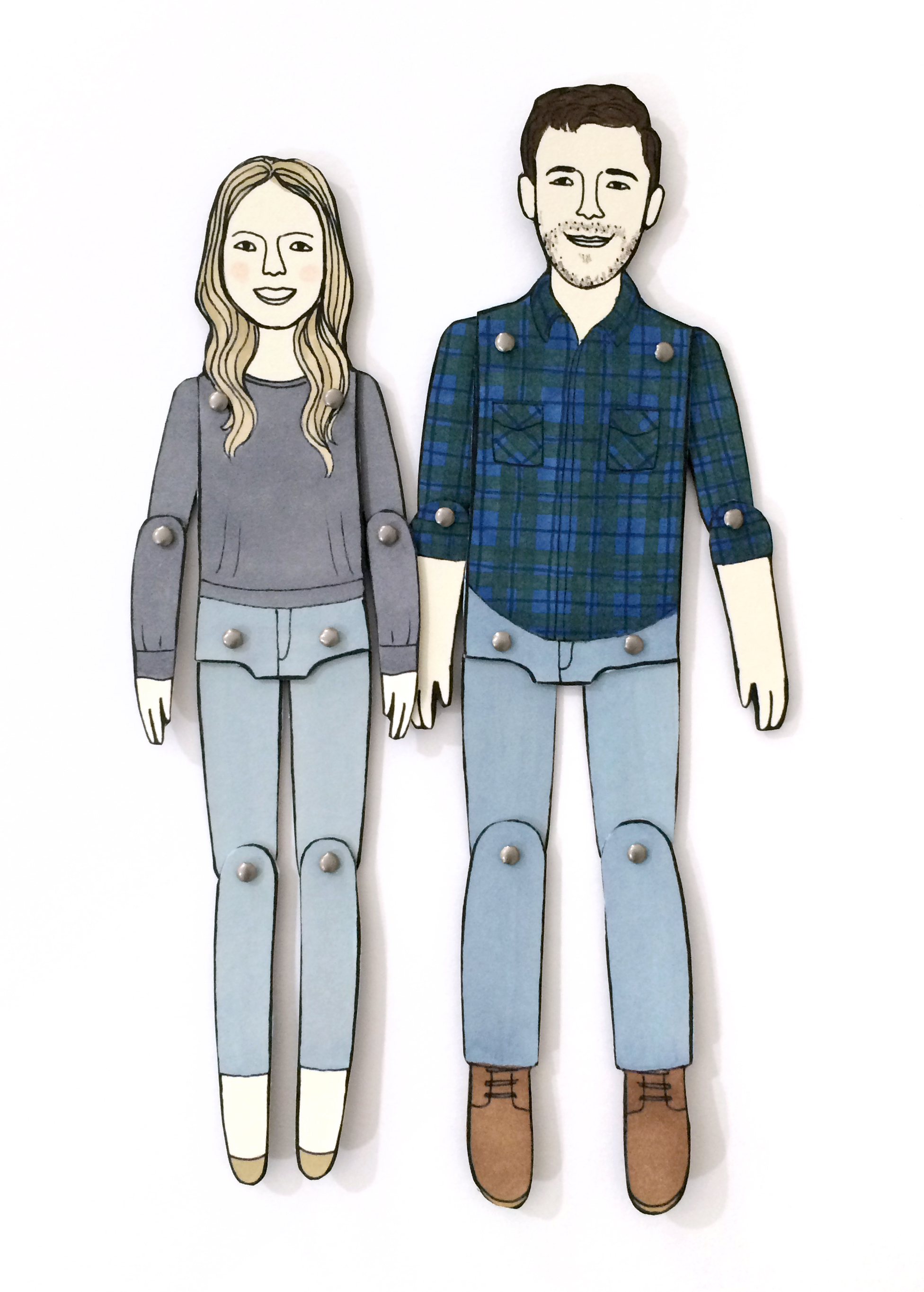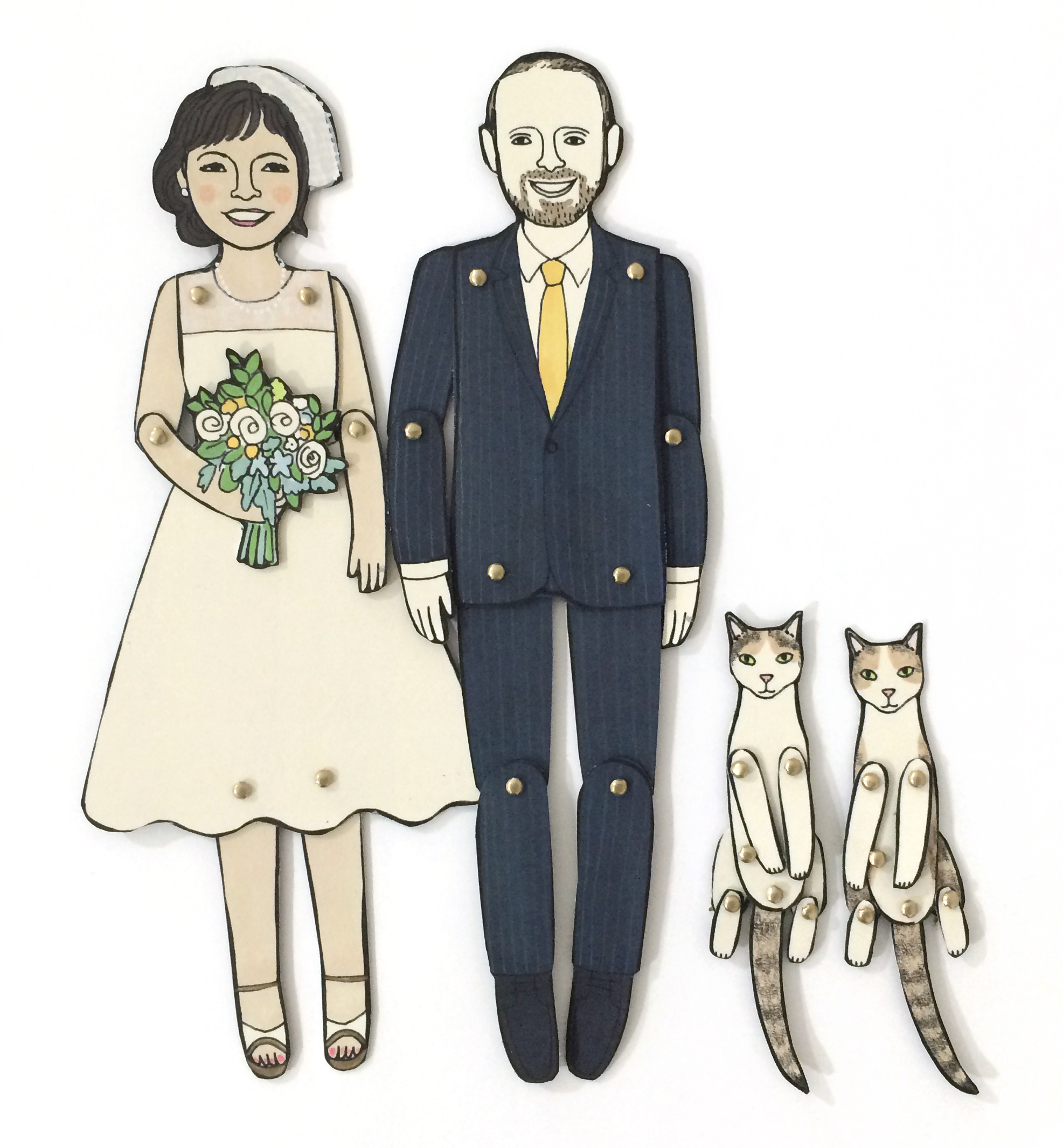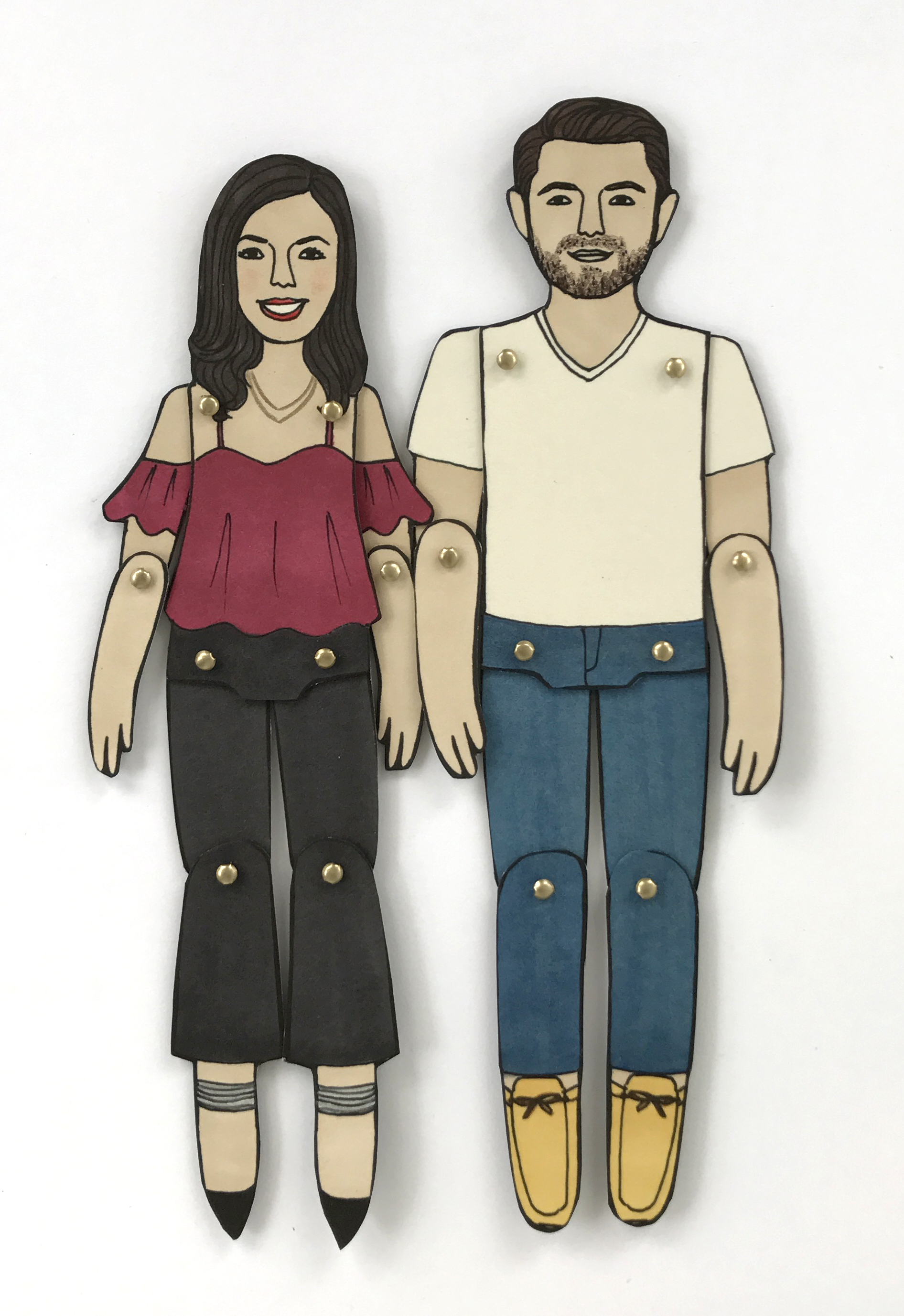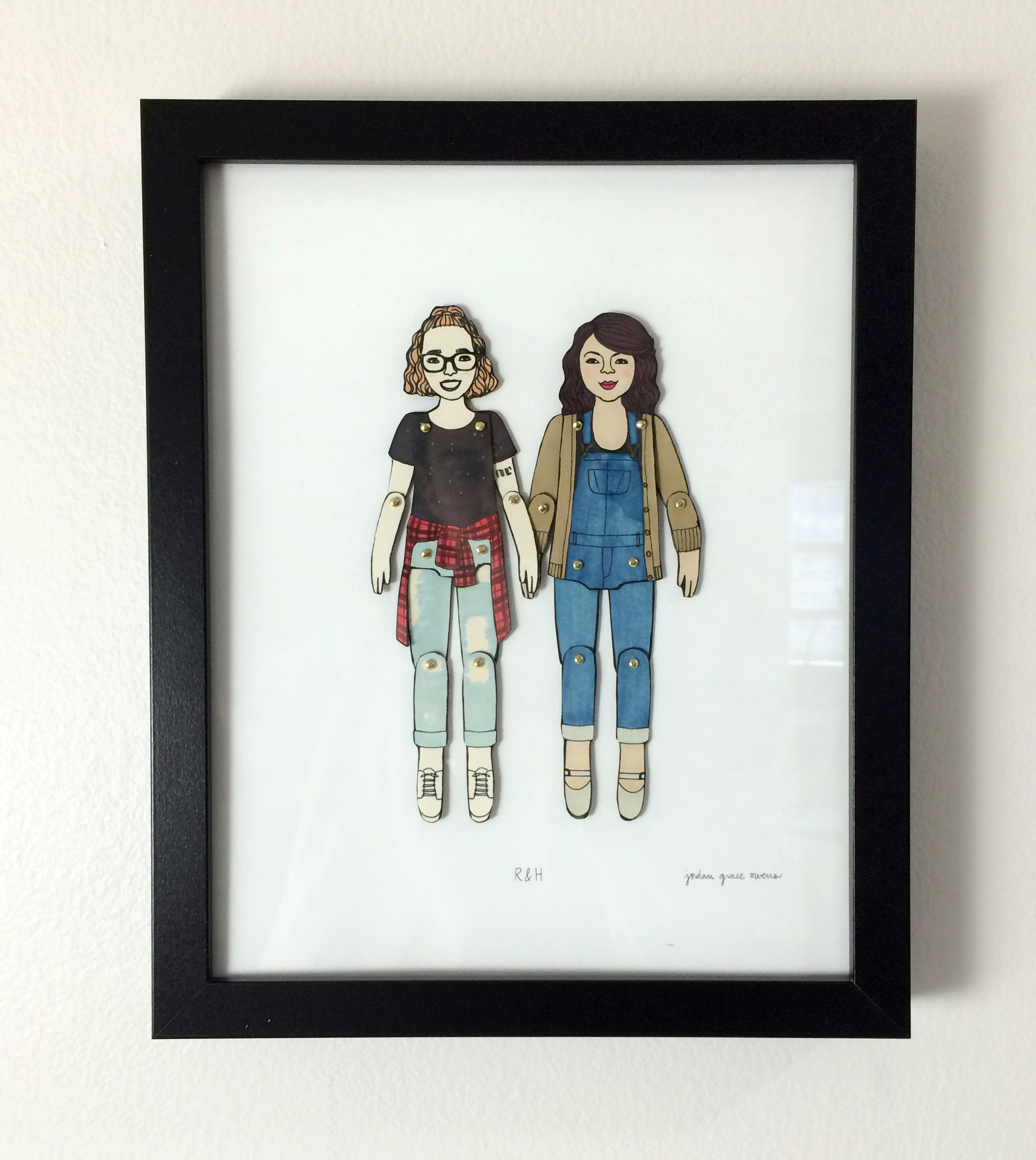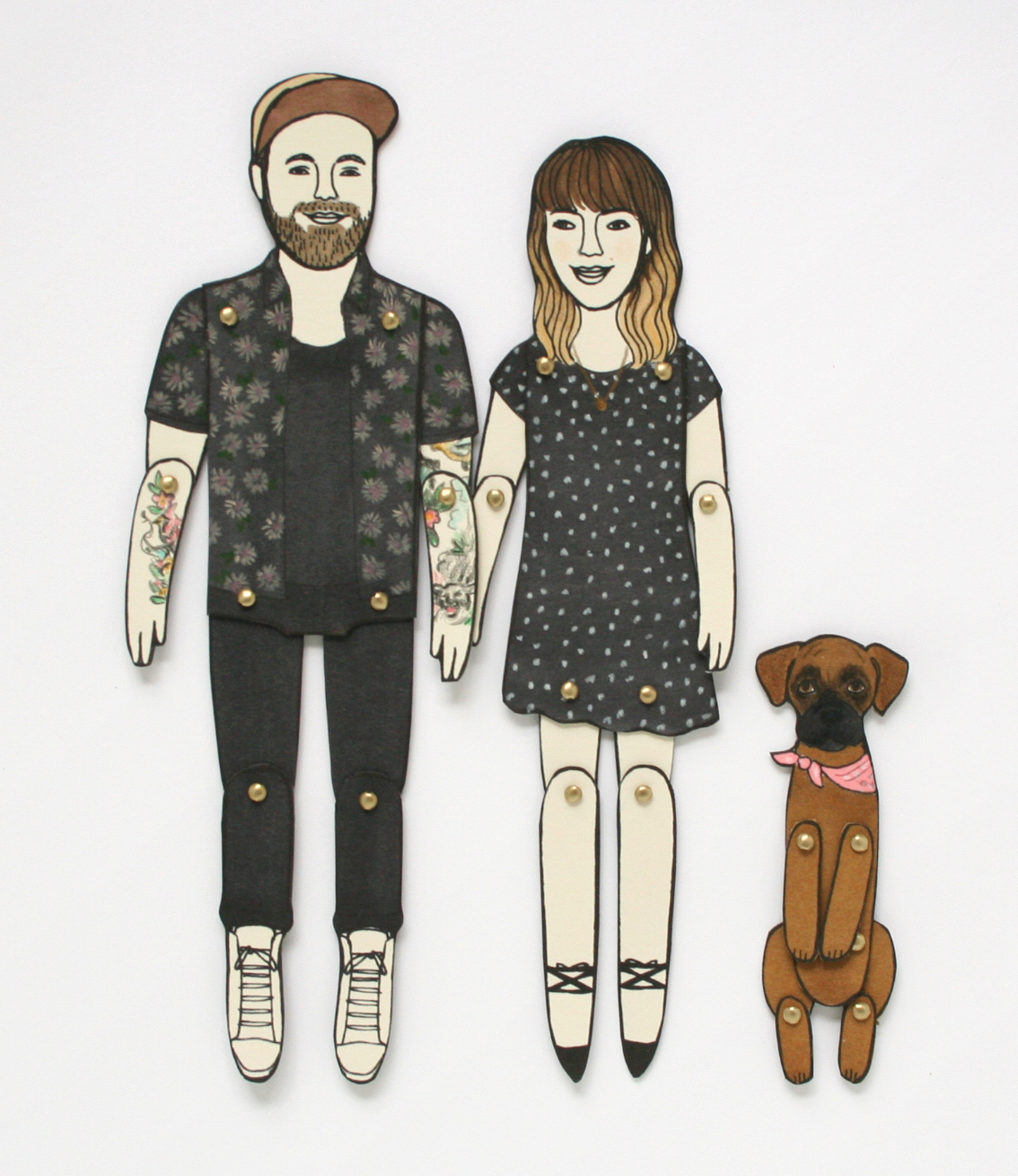 Tiny cut-paper custom portraits. Illustrated from your photos, then colored, cut, and assembled by hand. Available framed or loose, these movable, posable paper dolls make fun modular family portraits, wedding cake toppers, and more. Starting at $52.50, available here.
Vintage Style Couple Portraits
Custom portraits illustrated in ink and gouache on faded paper pulled from old paperbacks. Framed in vintage brass frames with matching custom gold matting. Starting at $160, available here.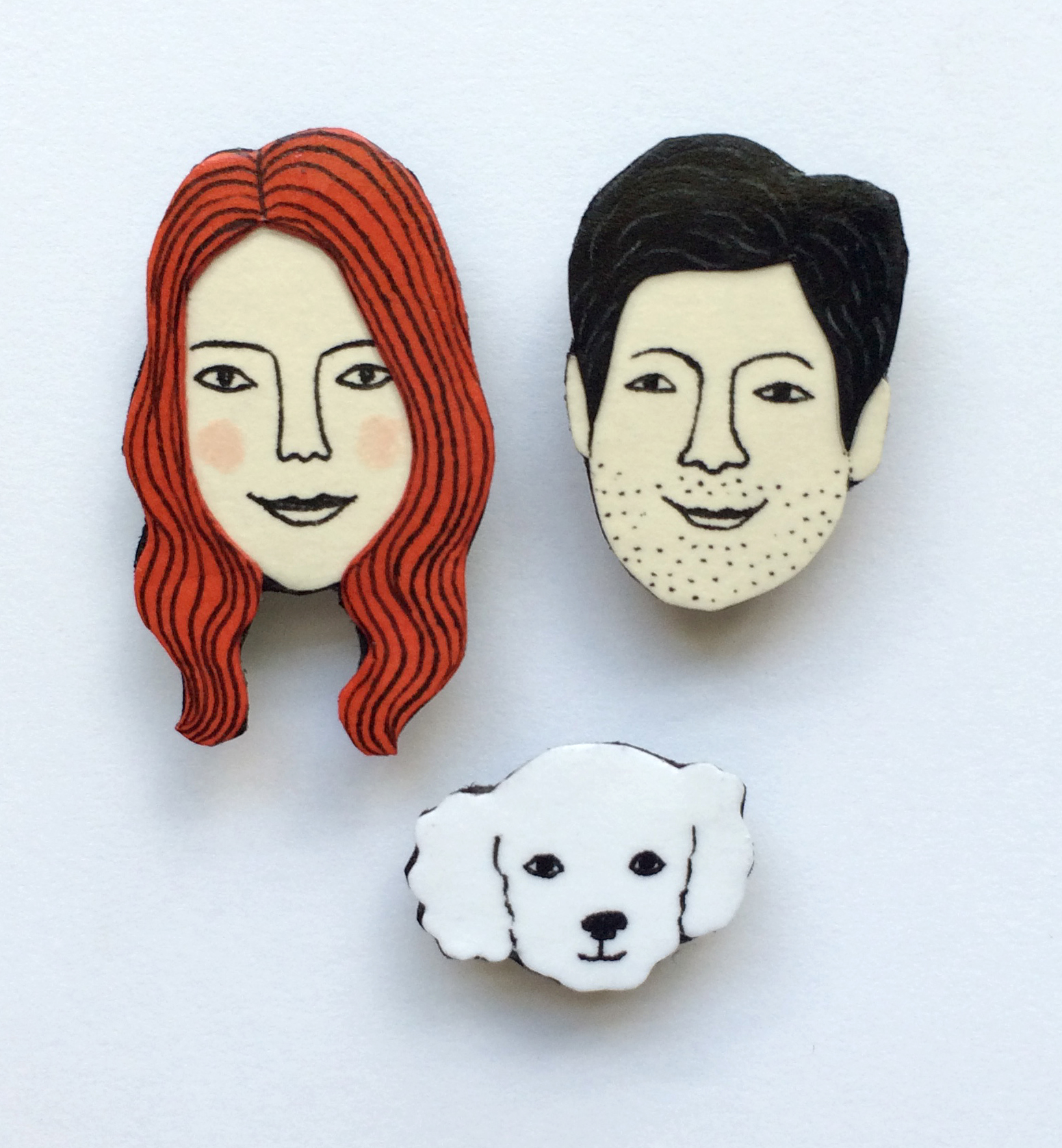 Tiny faces handcrafted with cut paper and ink. These make cute family portraits for the fridge. Starting at $35, available here.
Custom portraits in ink, gouache, and more. Family portraits, couple portraits, wedding invitations, and baby announcements. Available here (in black ink) or here (in color), starting at $75.